People
Principle Investigator
Michael Koelle, PhD
Research

I studied biology and mathematics as an undergraduate at the University of Washinton, and then did my PhD with David S. Hogness at Stanford University, where I characterized the Drosophila receptor for ecdysone, the insect steroid hormone that causes molting and metamorphosis.  In my graduate work, I saw how successful model organisms and molecular genetics had become at gaining deep mechanistic insights into development, an area of biology that had previously been viewed as almost unapproachably complex.  I became interested in applying an analogous approach to study another complex area of biology: the brain.  To pursue this idea, I switched from Drosophila to a different model organism, C. elegans, which has a simpler nervous system and more powerful genetics, and did my postdoctoral training in the lab of H. Robert Horvitz at MIT, where I learned C. elegans molecular genetics.  As a postdoc, I discovered a family of proteins I named "Regulators of G protein Signaling" (RGS proteins for short) that downregulate neurotransmitter signaling.  For 20 years now I have run a laboratory at Yale focused on understanding the molecular mechanisms by which neurons communicate with each other, and how such neural signaling is used to generate the dynamic patterns of activity within neural circuits that underlie how living things think and behave.
Besides running a lab,  I enjoy teaching. For many years I have been the Director of Undergraduate Studies for the biochemistry major at Yale.  I currently teach two different undergraduate biochemistry courses. In my free time, I play the violin. 
---
Associate Research Scientists
Andrew Olson, PhD

A major goal of the lab is to understand how neurotransmitters signal within neural circuits to produce a dynamic pattern of activity.  My current research uses calcium imaging and behavioral assays to focus on understanding how a variety of serotonin receptors activate or inhibit an egg-laying circuit in the model organism C. elegans.
Originally from Green Bay, Wisconsin, I obtained my B.S. in Biochemistry from the University of Wisconsin-Madison. I performed my doctoral research in the lab of Robert Kuchta at the University of Colorado-Boulder where I studied the regulation and fidelity of RNA and DNA polymerases. When I am not in the lab, you might find me camping with my family, fishing in some of New England's beautiful streams and lakes, or looking for a game of pick-up volleyball. 
Santosh Kumar, PhD
Currently I am working on Gαo, which is the most abundant G-protein found in brain tissue, and controls both development and adult physiology of the brain. However, the downstream effectors for Gαo signaling pathways have not been fully elucidated. My main aim is to identify and characterize downstream effectors for Gαo.
I grew up in Jalor, Rajasthan in India. I completed my M. Sc at Kuman University, Nainital and my PhD at the Institute of Microbial Technology, Chandigarh. Afterwards, I came to the USA for a post-doc at the University of Chicago. Outside of lab, I love to spend time with my family and trying  food from different countries. I like participating in sports, especially cricket and soccer. I also enjoy reading newspaper and political discussions with friends.
---
Graduate Students
Robert Fernandez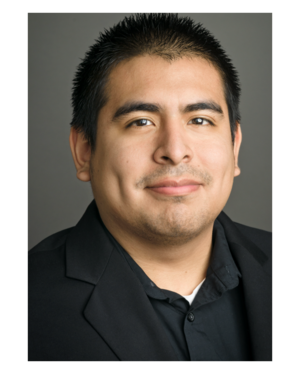 I'm working on the creating an atlas for each  of C. elegans' 27 GPCRs for small-molecule neurotransmitters. Completion of our atlas, when integrated with known synaptic wiring diagram and neurotransmitter maps, will provide a path to understand the functions of neurotransmitter signaling through GPCRs in each individual neural circuit and every behavior carried out in C. elegans.
I was born in Peru, but spent the majority of my childhood in New Jersey. I graduated from Union County College in 2009 with a AA in Business Administration and transferred to York College, City University of New York, where I graduated with a B.S. in Biotechnology.  At Yale, I earned the distinction of being a Paul and Daisy Soros fellow.  In addition to lab work, I'm really passionate about mentoring URM and first-generation students and founded Científico Latino, a resource for scholarships and fellowships. 
Nakeirah Christie

While the egg-laying circuit in C. elegans is one of the best-characterized model circuits, there still remain some outstanding questions. My project centers around the identification and subsequent characterization of the neurons making uncharacterized branches near the egg-laying circuit, making them good candidates for explaining some unexplained phenomena.  
I graduated with a B.S. in Biochemistry and Philosophy from Sewanee: The University of the South in Tennessee, but I grew up in Colorado; the latter has evidently made a lasting impression on me, as I try to go to the mountains and hike just about as often as I can.
Allison Butt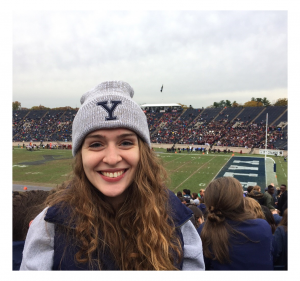 I am researching neuropeptide signaling in neural circuits. I am currently focused on determining the receptor for a neuropeptide that is released at the same time as serotonin in the C. elegans egg-laying circuit. I hope to glean more information on how neuropeptides affect signaling in C. elegans for application to signaling in mammals. As neuropeptides are often released along with neurotransmitters, such as serotonin, my research can further the field of treatments and understanding of mental illnesses (ex. depression) where it is believed that the signaling in the brain has been altered.
I grew up in Dover, New Hampshire and completed my undergraduate studies at Worcester Polytechnic Institute in Massachusetts.  I'm a big fan of podcasts and am constantly listening to them, both in and out of lab. I also enjoy cooking shows and hiking. 
---
Undergraduate Students
Kimberly Wei
I am an undergraduate student who started working in the lab the summer after my freshman 
year. I work with Robert Fernandez on the Neurotransmitter GPCR Atlas. The goal of the project 
is to map out which neurons have which neurotransmitter GPCR.
I have also been working 
on a side project developing a new egg-laying assay.
I am working 
on standardizing the assay so in the future, it could be used in further experiments to test knock-
outs and mutations. 
I'm part of the Yale Class of 2020, majoring in Molecular Biophysics and Biochemistry. I was
born in Brooklyn but I've lived most of my life in New Jersey. Outside of research, I'm co-
captain of the Yale Figure Skating Club. Before I came to college, I was an internationally 
competitive ice dancer and represented Hungary at the 2016 World Junior Figure Skating 
Championships. Though I'm no longer competing, I still enjoy spending time on the ice. In 
addition to the club, I also coach Learn-To-Skate lessons at the Whale. Besides extracurricular
activities, I love shopping and watching hours of Youtube in my bed.